What can we say about Parker?

That it stars Jason Statham, who managed to escape Razzie noms starring in duds like http://www.razzies.com/forum/revolver_forum240.html - 2005's Revolver and http://www.razzies.com/forum/death-race-2008_forum302.html - the 2008 rebake of Death Race , not to mention squandering his talents in various Transporter sequels and rip-offs, all this despite starring in the brilliant Lock, Stock and Two Smoking Barrels and Snatch?

That it also stars Jennifer Lopez, who not only has 9 Razzie noms, but also has 2 Razzie "wins," particularly for the egregious Gigli, and who has never starred in anything as good as LS&2SB or Snatch?

That it is directed by Oscar-winning Taylor Hackford, who not only gave us Ray, but he also gave us http://www.razzies.com/forum/topic4459_post32901.html#32901 - the incredibly bad 2010 movie Love Ranch starring his Oscar-winning wife Helen Mirren?

That it barely eked out over $2 million in box office receipts on its first Friday despite being shown in over 2,200 theaters?

Perhaps we've said enough about this movie already?

The audiences stayed away in droves http://www.boxofficemojo.com/movies/?id=parker.htm - according to Box Office Mojo . However, the critics have merely shrugged their shoulders. Check out http://www.rottentomatoes.com/m/parker_2012/ - the Tomatometer at Rotten Tomatoes and http://www.metacritic.com/movie/parker%20 - the Metascore at Metacritic.

So, is this movie bad enough for a RAZZING?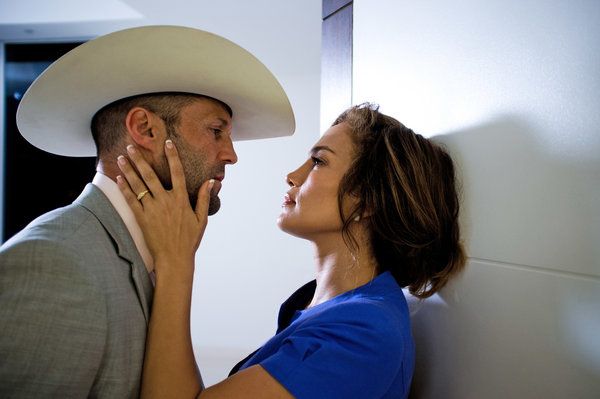 JENNY: You'd better NOT have earned me yet ANOTHER RAZZIE!









-------------